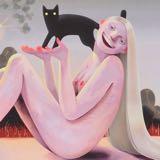 @100percentorange
Hong Kong   ∙   Joined 5y 3m
Verified
Very Responsive
100%正品 香港現貨! 100% AUTHENTIC ITEMS ON HAND 貨品由本店經一手途徑購入, 不存在真假問題, 交收後不接受退換。 如需留貨超過三日, 需先付貨品價格的10%或$200 (以價高者為準) 作為訂金 敬請留意。 * 所有交易以最先付款者作實。 * 貨品原廠瑕疵不退不換。 由於價格浮動, 下標前請先查詢最新價格 謝謝! Pls DM for more details and latest pricing. Thank you!
100percentorange follows
@100percentorange is not following anyone yet.
Looking for users to follow? Browse the marketplace to discover listings from sellers you may like!