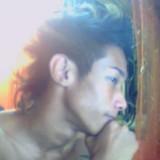 Adam Alfaro
@adam.k.alfaro
Singapore   ∙   Joined 8y 10m
Verified
Reviews
nesh__

.

review from seller

2 years ago

Great decisive buyer to deal with. A trustworthy and reliable person. Thanks alot for the smooth transaction.

Very easy going buyer , hassle free , highly recommended , 5 stars .👍👍👍

Non fussy and fast deal buyer... Great 👍 to deal with u bro thks

I have never met such a swift and decisive buyer! Closed the deal and arranged for delivery @ 4am! Really hope you enjoy the Aeon!

2nd time dealing with this guy. Always a good customer! Very friendly and knows his stuff about audio.

deal is fuss free and buyer is friendly :-) would love to deal with him again!

Decisive and holds on to his promise to buy. Will deal again in the future.

eltw1204

.

review from seller

3 years ago

Buyer is one of the rare few who knows what he wants and willing to pay for a quality product. Awesome, decisive and fuss-free buyer. Will definitely look forward to deal with him in future.

Great buyer! No fuss and very decisive. Even arranged for the delivery. Thank you for the seamless transaction.

True buyer. Very decisive and committed. Want to deal with you again. Super five stars 🌟.

Great buyer 👍fast & Decisive as well 👍👍👍 Two thumbs up 👍👍

Great buyer! Pleasant transaction! Thank you! :)

Very decisive and great buyer. Fast transaction. Nice to meet you and wanna deal again. Thanks 😊

ericyeap

.

review from seller

3 years ago

Great and friendly buyer and smooth transaction. Hope to deal with you again!