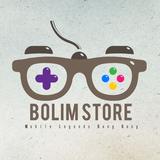 Selling Mobile Legend Accounts .
@bolim.mlbbstore
Singapore   ∙   Joined 8y 6m
Verified
Not Responsive
FIRST PAY FIRST GET😊 TRUSTED SELLER NO REFUND. Disclaimer: We are a reseller so the accounts here all are from different owner there is a chance that the account might be hacked and when it happens we are not responsible for the account anymore.
@bolim.mlbbstore doesn't have any listings yet
Follow @bolim.mlbbstore to get updates when a listing is posted