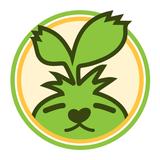 The Chlorofeel Shop
@chlorofeel
Singapore   ∙   Joined 7y 1m
Verified
An addiction to life, love, plants and dreams in evergreen 🍀 Shop and place ur order on our online store! Prices, latest availabilities, dimensions and care requirements are all up there! 🙋‍♂️
Reviews
seller is incredibly friendly: attentive to questions and requests + follow up on care. products-wise, the herbs smell so good!! my pet bunny goes crazy for them too, so she can attest to its flavour! thank you so much 😊

🌿AROMATIC Rosemary (Straight From The Growing To The Cooking!)😍

S$12

Seller was extremely cheerful and flexible with timings!! Product is wrapped in a presentable manner as well, and transaction is fuss-free and quick. Thank you and hope to deal with you again!! Highly recommended seller:)

very good customer service rendered. Seller updated me regularly on delivery of plants. Proactively seek feedback and addressed them immediately. Will recommend seller due to their commitment to service and customer satisfaction.

cyanteo

review from buyer

∙

4 years ago

been buying succulents from local and overseas online but i have never purchase rare succulents like chlorofeel! i am glad it was a seemless transaction and communication! pre and post transaction relationship is good! will be waiting for next pre order!!!

m.rzi

review from buyer

∙

4 years ago

friendly and cheerful seller. always keep me update on the purchase item. Total recommended.

appsappz

review from buyer

∙

5 years ago

Jiawei was really approachable & provided many tips on how to care for my succulents! He patiently answered all my questions and worries. Easy to arrange pickup of succulents as well at any time of the day & definitely will recommend Chlorofeel!!

Great shopping experience! Delivery was on time. The succulents I ordered were carefully wrapped and arrived in excellent condition. Seller also informed me before delivery that one of the succulent variety i ordered was not in good condition and gave me a prompt refund. Seller is very friendly and responsive. He also provided me with a detailed succulent care guide. I'll definitely be back for more! 👍🏻

dingyw

review from buyer

∙

5 years ago

Ordered a batch of rare succulents and all came looking really healthy and pretty. Seller is responsive and accommodating. Thank you!

mwqn98

review from buyer

∙

5 years ago

Great seller to buy from!! One of the friendliest and nicest sellers i've come across :) gave updates on shipments and shared some advice for my succulents! Thank you! :D

soyokaze

review from buyer

∙

5 years ago

The plants came in super healthy amd beautiful. Very happy with the purchase. Will definately come back to seller for more rare succlents! 😊👍

taberna

review from buyer

∙

5 years ago

Really friendly, polite and professional seller who made sure I received the best quality succulents possible, and was very thorough and patient with answering my inquiries as well :-) highly recommended!

Best service by far! Received the ordered item and was really pleased to see how healthy it looks. Thank you for giving me the trust to order the item without putting any deposits. I strongly recommend for its reliability. Will deal again in the future.

Awesome seller to deal with! Gave advice on how to take care of the plants. Seller is also very particular about the quality of the plants being delivered. Items delivered are as described. Love the plants! Thank you very much!

Aside from the wide range of succulents online updated in every batch, it's also very convenient and hassle free. Delivery to door step and every plant is QC by seller and I received my orders very satisfied. Item delivered as described. Will buy again. Thanks.

deroy

review from buyer

∙

5 years ago

Purchase experience with Chlorofeel was awesome! Follow up from Jia Wei after placing my order and even after collection of my plants has been great and pleasant. Will definitely purchase again. Thank you.

krisco4

review from buyer

∙

5 years ago

Great seller to deal with! Prompt delivery! Pleasant transaction! Jia Wei does more than just provide quality plants, he ensures you have the best service you can get when you order with Chlorofeel. Every step was smooth and with clear instructions. He even went beyond to accommodate my special request order. Thank you Jia Wei! Do check out their website for faster transactions.

dtkk92

review from buyer

∙

5 years ago

Very pleasant experience dealing with them. Very responsive and their after sales service is also very good. Did not just ignore my questions even after delivery of plants. Thank you!

The succulent that I received was so healthy looking with lots of offsets. Definitely worth the money. Chlorofeel is definitely a place to get great plants!

seekheng

review from buyer

∙

5 years ago

Great seller to deal with! Item delivered as described. Pleasant transaction! Thank you!