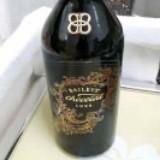 @cupofteainsky
Singapore   ∙   Joined 7y 3m
Verified
Reviews
Insincere buyer. She first negotiated for a lower price and made an offer. She then requested for a photo of the item. After sending her the photo, she asked for a price even lower than what she had negotiated and asked for. Of course it was a 'no' from me. She read my message but didn't bother to reply. It was a waste of my time.

cupofteainsky

3 years ago

Thanks for the feedback. Negotiated $1 less then the original price and did not back out from deal, what more do you wan me to say after seeing ur reply since u ain't keen on selling?

fuss free deal, buyer was friendly and payment was made almost immediately as well (:

Insincere buyer. When requested for payment with postage, suggested to meetup instead. Provided 4 options for meetup however wish to cancel deal as unable to commit meeting timing. Propose to deal with postage again however read and ignored message. An overall unpleasant experience. Deal with caution when approached by this buyer.

Very responsive buyer! Great to deal with! Hope to deal again 😊

Very decisive and efficient buyer!! Thank you for the business!

Payment was efficient. Buyer was late but she informed me in advance, and managed to rearranged to a later timing. Thanks for the deal 😊

Nice buyer.. Fast deal.. Hope to deal more in the near future 😉👍

Swift and decisive buyer, able to seal the deal within a day.

sharks

review from seller

∙

4 years ago

insincere buyer; she made an offer and agreed to make payment on 9th may, but even after prompting her on 11th may and 15th may, buyer read and ignored my messages and didn't even bother informing me she was no longer interested :/

Excellent buyer! Friendly and responsive. Highly recommended!

Buyer was decisive and punctual. Thanks for the pleasant transaction!

Pleasant and sincere buyer who makes prompt payment, highly recommended!