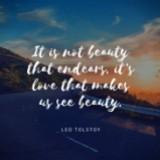 @dreamifiedx
Singapore   ∙   Joined 7y 3m
Verified
Reviews
tubinggg

review from buyer

∙

4 years ago

seller was considerably friendly. item recieved as described. however she went MIA for our initial meet up n simply left us hanging n did not show up on that day neither did she explain why which was q irresponsible of her >:( but afterwards we did managed to rearrange another day to meet and she was q understanding to meet at our convi which we are thankful for :))

Great seller to deal with!My Friend and I really love the holographic shoe❤️😍🔥even thought it took more than half a month to come but I don't blame you cause you always can make it during meet ups but is ok!the waiting was really worth 👌🏻 Item delivered as described&Speedy replies!

Seller was friendly and had fast replies! The deal went fast as well! Thank you so much :))

lionleo

review from buyer

∙

5 years ago

t'was a fuss free, easy n fast deal.. seller was helpful n deal sealed within hours...

Thank you! You are an amazing buyer and i hope to deal with you again! :)

yengcako

review from buyer

∙

5 years ago

Nice seller..

Thank you dear! 😍💕 U r a nice and amazing buyer too! :) Hope the shoes fit you well!

_luuna

review from buyer

∙

5 years ago

Seemed really scammish at first with all the reasonings but seller was really nice and gave in alot and understood my needs really well!!! Overall a really sweet person and i hope to deal with you again!!!🖤🖤🖤

Thank you hehe such a nice lovely and sweet buyer as well! Would love to deal w u again 💕😘

I ordered the shoes 3months ago & just received it.I transferred her the money becos she said she can mail it immediately the next day.She claim that she mailed it but could not produce mailing proof until a few days later.she sent an unclear pic of parcel,did not receive it in the end&she said it's a lost mail.She did reg mail me another pair of wrong size shoes. She did not provide video proof. She made that up. BUYERS CAN SEE MY FB POST @sunnywari OF OUR WHOLE CONVO BEFORE BUYING FROM HER.

Hi there, i even have video proof of it that i have mailed intially? And also, i do free registered mail to you tho im alrdy at a loss. Apology for your rather bad experience, but seriously, i have work and im busy. Yeap sometime, might have seen the message but thats because this account has two holders. My friend seen it dosent means that i seen it. So yeap. About the size. I had no idea till my supplier just told me abt it. But for this, ill compensate you 1 more pairs for the inconvenience.

1345.

review from buyer

∙

5 years ago

It is the fifth time im dealing with the seller. She is very honest and reliable, kind and trustable as well! ♥️ Punctual! Totally fuss free and enjoyed dealing with her! 💕 She replies fast and gave updates constantly, prompt delivery and item delivered as described. Pleasant transaction! Thank you! Five stars ratings. ♥️♥️♥️ Highly recommended to everyone! 💯

Thank you bae for your support everytime 💕👼 love you hehe!!! ♥️

Great seller to deal with! Item received within 7days for preorder and item received in excellent condition as described and pack neatly. Prompt in replies and updates me constantly whenever there are update. Responsible, trustable and honest seller. Second time dealing and totally enjoyed dealing with her and highly recommend everyone to deal with! Thank you!

vhgshgd

review from buyer

∙

6 years ago

Very caring n patient seller! Recommended!!

Dvry took 3mths to reach. Seller was v dubious in updating us and did not take initiative to do so only upon request.(Tho seller stated clearly she wld update us promptly). Seller did not send proof of photo although stated too, only sent wks later (she claimed to be hospitalised so we gave bod).H/w item was mailed out on 13/2 and she claimed she went to singp to check status on 6 mar but nm do not have any trackg info. Deal at yr own risk. Apart frm skepticality, item received in gd condition

Hello, first of all nm do not have track num yes. I went to singpost & check (please appreciate the facts that i went dwn to check just for you even when im busy). Because the facts that sometime nm will be delivered to buyers doorstep due to item is bulky, but if no one at home it will be sent to the nearest singpost. So i went to check & show them the pic etc to check if its there. I was busy hence did not send photo proof, & srsly, I EVEN got the video proof of it so what

honestly a very nice seller who really seems like a scammer but isn't, and is probably really reliable

zmilk

review from buyer

∙

6 years ago

items took awhile to come but prob only becus of her supplier. thank you for the free reg mailing and hope to deal with u soon:)

great seller !!! may seem scam-ish at first but she is rlly super trustworthy n patient !!!

Great seller! Free nm and affordable price, reliable! Thank you!

Trustworthy seller. May seem scammish at first but she delivered product n even gave free RM. Would definitely purchase again

Great seller to deal with!! ❤ Fast and prompt in replying when question asked. She was also very sweet and patience, keeps you updated to the status of delivery. ✨I purchased few pairs of Item (Adidas Superstar Shoe) And it really looks like authentic and quality is there!! Very cheap as well. Item delivered as described. Pleasant transaction ⭐ Highly Recommend everyone to get it and support her :) ⭐⭐⭐⭐

Very friendly n accompanying seller. Thanks for accepting my request to meet at my convienient location. Item delivered as described. Thank you. Highly recommended seller.

johxt

review from buyer

∙

6 years ago

Great great seller to deal with! :) Item was delivered as described too ! Punctual as well !! Thank you so much 👍🏻✨

The deal went smoothly and is hassle free! Quick replies and item was accurate to the picture! Hope to deal with you again!