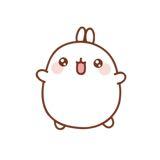 All Instocks ✨
@ferbo
Singapore   ∙   Joined 8y 1m
Verified
☆☆☆☆☆ ↬ NO MEETUPS 🚷 ↬ All Exclude Postage Fees ☝🏻 ↬ Normal Mail +$1 💌 ↬ All BNIP & Instocks ✅ ↬ Accepting Bank Transfers & Cc 📩 ↬ No Trades/Negos ↬ Not Liable For Lost Mails 📭 ↬ Orders Unpaid Within 3 Days = BLOCKED❗️ ☆☆☆☆☆
Reviews
srikker

.

review from seller

3 years ago

Appreciate your patience and trust in the deal! Really fast and decisive buyer! Thanks so much

Buyer was prompt on his replies. Fast and pleasant Transaction. 👍 Hope to deal again, thank you!

faizfess

.

review from buyer

4 years ago

seller was very polite and shipped really quickly! thank you so much :)

Extremely efficient and polite seller! Transaction was fast and smooth. Fuss-free, and also reassuring!

Seller is very prompt in the replies. The seller will automatically updates you and take photos of the mailing envelope to make sure all the details are correct before mailing out. Purchased with no doubt, will revisit this seller again.

Great seller to deal with! Prompt delivery! Item delivered as described! Seller was very quick to respond & gave speedy replies! Thank you :)

Great seller to deal with! Prompt delivery! Item delivered as described. seller have really pretty handwriting !

Seller was fuss-free and prompt. Item delivered as described and gave speedy replies. Great seller to deal with :-)

Great seller to deal with! Items promptly sent out after payment and she was very patient when i overlooked payment. Sorry abt that!😅anyways bought for my daughter and she was very very happy!! Def a great deal, bought 8 squishies for $50 and they were all of VERY gd quality! Will def purchase again.. THANK U!!😊😊😊

seller was nice & friendly throughout the whole deal! even give me extra 2 more days to transfer the money and was vv patient :) 100% recommended, no regrets

super nice and patient seller:) waited for me to make payment😻and mailed out my items promptly so were her replies!! tysm hope to deal w u again☺️

squishies were mailed promptly and it was in 10/10 condition !! super nice & friendly seller !! highly recommend

mirahxx

.

review from buyer

6 years ago

item delivered was in good condition and delivered as described. seller was friendly and the mailing was really fast. speedy replies and looking forward to buy more goods from u😊🌸

Friendly seller indeed! I had a pleasant transaction with this seller. Was quick to respond to all my queries and delivered the items promptly! Handwriting (on the envelope) was super lovely too!!!