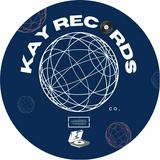 kay records global co.
@kayrecordsglobalco.
Singapore   ∙   Joined 7y 10m
Verified
Very Responsive
A team of avid record collectors with the passion of sharing the beauty of vinyl. We're all about getting brand new records for our customers. Prices can be negotiated. Taking all requests. Let us know what you're looking for. Love, KAY RECORDS GLOBAL CO.
@kayrecordsglobalco. doesn't have any listings yet
Follow @kayrecordsglobalco. to get updates when a listing is posted