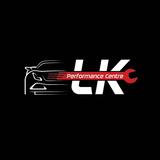 LK Performance Centre
@lkperformancecentre
4.9
(40)
Singapore   ∙   Joined 8y 7m
Verified
Very Responsive
Value for money! Service you can trust Services: - Tyres - Engine/Gearbox - Aircon Servicing - Absorber - Rim - Wheel Align - Service 32 old toh tuck road #01-11 Ibiz centre Singapore 597658 10.00 - 7pm mon-sat Sun appointment Hotline: 96670706 (Alvin)
Reviews
4.90
(40 Reviews)
Alvin is really the most helpful.. genuine.. sincere, competent and reliable. Thank you very much. It was a blessing knowing this shop and Alvin 👍

very happy to came across such young boss by the mame of Alvin, honest, friendly, fantastic pricing with wheel alligment , also many brand or tyres choices with all in very good price..try it yourself and I'm sure you will be happy!

louisojh

.

review from buyer

3 years ago

Alvin is very friendly and helpful. The product is excellent for what i need and the location is spacious with good parking space.

Very friendly & responsive. Honest, no hard selling. Servicing was quick & good with reasonable price 👍🏻

Quick response for a great and fast deal. Highly recommended! Gentleman seller as well!

Quick and fast deal. Item sold as described. Highly recommended

jttc1980

.

review from buyer

5 years ago

Change my rims and tires. Excellent job done. Alvin the boss was very patient with all my queries. Price is competitive also. Thanks boss. 🙏🏼

Very good package consider OWS they are using. 9 years car would strongly recommend for this package. OWS will never go wrong. The workshop mechanics are friendly and informative. Strongly recommended to try this workshop. Cheers

It's a good thing that they closed at 7pm, after work can rush down to get the tyres changed. Very good condition and worth the price. Staffs are friendly and take time to answer my questions and gave good suggestions as well. Highly recommended!!!

Positive experience at LK performance, recommended.