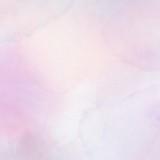 Phoebe C.
@love_store_
新北市 (New Taipei)   ∙   Joined 3y 8m
Verified
Very Responsive
賣場連結: https://myship.7-11.com.tw/general/detail/GM2306250222393 有任何問題都可以私訊我詢問呦💘 🔥部分商品可議價 買越多可以折越多喔 🔥凡購買本賣場商品即可贈送0元商品自選 交貨方式: ✨旋轉拍賣下單 ✨7-11賣貨便 ✨匯款後店到店 - 小舖內容: ✨全新/二手衣物 ✨化妝品 ✨可愛小物 ✨精美文具 ✨韓國偶像周邊 - ❗售出後概不退換 請善用私訊功能 不怕你問 ❗皆快速出貨 今天喊明天出 ❗所有商品出貨前皆會確實清洗消毒
love_store_ follows
@love_store_ is not following anyone yet.
Looking for users to follow? Browse the marketplace to discover listings from sellers you may like!