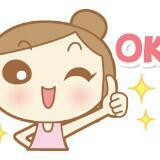 nur umairah
@marsmyra
4.8
(10)
Singapore   ∙   Joined 8y 9m
Verified
Not Responsive
Reviews
4.80
(10 Reviews)
ch3mic4l

.

review from buyer

7 years ago

Friendly and gentle seller 😊 Efficient and thoughtful 😉 May Allah bless you and your humble family In Shaa Allah😊

Alhamdullilah. Fast and great deal. Thank u for d purchased. :)

Item was great.Nice n friendly seller.Thk u for d deal!

Oh... u're too kind w your words. Glad u like d item u purchased. Thk u

Sincere and genuine buyer. Hassle free. Fast and smooth transaction! Thank you for the purchase and hope you like the bag. 😊

Thanks for d positive feedbck.. My girl luvs d bag... thk u.

A very nice and a friendly seller.. Recommended!

Very friendly and nice seller. Sweet enuf i have goodies in my bag. :) good deal, item in tiptop condition. Recommended seller. Thank you

Thanks dear, Nice dealing with you! You take care hv a great day! ;)

Friendly Seller ! Great Dealing With Her! (:

Assalamualaikum dear sis, Thanks for d warmest feedback. Nice knowing u....my girl loves henna works nx time can ask u to do for her?.. hw mch u chrge?. ;)

Just noe her today but like noing her 1000 yearz!!! Ouch!!! Sooooo friendly and kecohrable... i lioke... RECOMMENDED...Thank you dear for trusting and purchasing the curtain from preciousheartlove... muackzzzz.....

Thank you for the warmest feedback dear. ;)

Hai do u hv a room to rent out?

Hi there, Yes dear, I hv a common room to rent out. Single occupancy. Preferred lady. U interested? $650. Fully furnished.