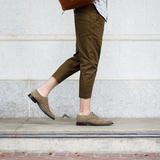 Opboardingo
@opboardingo
Singapore   ∙   Joined 9y 10m
Verified
Meet ups in Pasir Ris. Postage is available. * Charges apply and I will not be held responsible for lost mail.
Reviews
Seller provided options when he realized that his items were already sold/couldn't be found. Items delivered as described. Overall, a pleasant transaction.

vampyric

review from buyer

∙

6 years ago

Bought an item from this seller and apparently it takes 1 month for item to arrive via mail. Not responsive at all when it comes to questions regarding the 'missing' package after transfer of funds. Will not recommend it for anyone else.

jtlhh88

review from seller

∙

7 years ago

Sincere and prompt in payment. Thanks for your purchase!Hope to deal with you again. Recommended!👍👍👍

minionnn

review from seller

∙

7 years ago

Unable to meet-up last min and blaming me for not adhering to her changes of timing.. Offer was accepted before u made the changes, so glad I didn't make my way down to ur place.. Exercise caution when dealing with this person 👎👎 do not meet at her convenience unless necessary.. Unreasonable buyer..

Not a honest seller.. payment was made but item never receive.. There is no prove of item was mailed out given to buyer as well.. please beware of this seller.

Buyer was very accommodating on the location to deal. Speedy replies as well. Pleasant transaction! Thank you!

Seller is patient, prompt and friendly. Appreciate the proof given. Item received in good condition. Thanks!

Fast and pleasant transaction! Hope to deal with you again :)

Stopped contacting me after a while, even though the offer was already made

Have been overseas for a month. I apologise for not being able to get back to you

mamak89

review from buyer

∙

7 years ago

I Pro Prompt delivery! Great seller to deal with!keep up the great work

Great seller to deal with! Pleasant transaction! Punctual! Speedy replies.

Very friendly and sincere buyer! Prompt in payment and v decisive which made it a pleasant and fast experience! ☺ Thank you so much for purchasing from me! Hope you like your lights & I def look forward to dealing w you again soon!

Overall nice buyer thanks for the purchase and Great and real buyer to deal with ! Thanks you so much mate

Great seller to deal with! Very prompt in replying to my messages... easy to deal with.. highly recommended! Thank you again!☺️

Responsible buyer who didn't back out after reserving (: speedy replies, thanks for purchasing!