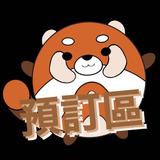 redda anime@預訂區 .
@redda_anime_p
Hong Kong   ∙   Joined 4y 8d
Verified
Mostly Responsive
原:Mizuzushop.jp 本店持有合法商業登記證。主要提供日本正版貨品,包括: 動漫精品/食玩盒玩/景品/扭蛋/桌遊卡/收藏卡/一番賞/代購 . 但有鑒之前在此平台不愉快的經歷,此平台帳號一律不接受客人下訂單,有興趣訂購或購買的客人請使用IG/FB/Whsapp聯絡,這邊只作查詢之用。 . IG:redda_anime_p / FB:redda anime 🚪地址: 旺角信和中心地庫 B3店/B6店/2樓243店 📱電話: 66277023 / 23741866 / 91381673
redda_anime_p follows
@redda_anime_p is not following anyone yet.
Looking for users to follow? Browse the marketplace to discover listings from sellers you may like!