shzwnimn
.
review from buyer
4 months ago
The seller threatened me to make the payment as fast as i can eventho i did not confirm to buy, if not she will rate me low. Not easy going and hard to deal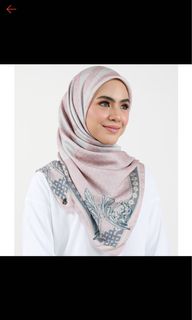 Waarna Matte Satin Silk
RM40
snowy_preloved
4 months ago
hi. you made an offer and i accepted it. when i send my bank acc details right after, you MIA. yes i know people out there are very busy hence why i dont't bother to follow up after they ghosted me. if you are a serious buyer, act like it. if you not keen to buy (still want to confirm the condition, etc) then don't simply make offer ☺️ i never force you to buy anything from me. thank you so much for teaching me how to deal with a fussy person like you.