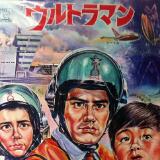 @toymunity
Singapore   ∙   Joined 8y 5m
Verified
Not Responsive
No trades and no low ballers To reserve item for 3days & above, buyers have to give a deposit of 30% of the price of the item in advance first
Reviews
Nice transaction. The seller was quick and easy. Highly recommended✌👍

Great seller to deal with! Item delivered as described Pleasant transaction!

Great seller to deal with! Prompt delivery! Item delivered as described. Punctual! Pleasant transaction! Thank you!

Pleasant seller, accommodate to my changes n request Thank u for the great deal.

Flexible and decisive gentleman fuss free and fast deal. Thank you once again bro , really appreciated it.

merlin99

review from seller

∙

5 years ago

Never again. The worst buyer I have come across in carousel by a mile. Rescheduled three times, short notice. Agreed to meet me at home, then suddenly that is not possible. I cut him some slack, schlepp the heavy item to the MRT - he is not at the appointed place. I call, he says he is at Cold Storage. I go to the only Cold Storage entrance and he is not there. I give him a last chance to meet at the MRT place. More waiting, more noshow. When he stops taking my calls I give up. Beware this user.

Sincere apologies really tried to rush to yr location which is why I say meet mrt in the first place, I even screen shot u to prove, totally uncalled for, meet multiple people , totally not understanding

Buyer is decisive in purchasing, friendly, pleasant and prompt in replying! Recommended! 👍🏼👍🏼👍🏼 Very fast deal :) ⭐️⭐️⭐️⭐️⭐️ Review us positively on Facebook for a 10% off next purchase. Do like our Facebook page at https://facebook.com/tomorrowenterprisesg to get a free cable protector and spread the word around! :)

Great seller to deal with.. able to meet at early timing as requested 😁 Pleasant transaction!