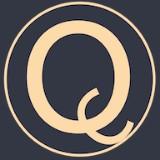 Q夫妻
@u58902075
4.9
(71)
新北市 (New Taipei)   ∙   Joined 5y 5m
Verified
購買多樣合併運費請通知我另開賣場 If you want to buy more than one, notify me for combined freight. 當您的出價遠低於售價將不會得到任何回復 When your bid is far below the selling price, it will not be answered. 有任何問題歡迎提出 Just feel free to ask anything you want to know.
u58902075 follows
@u58902075 is not following anyone yet.
Looking for users to follow? Browse the marketplace to discover listings from sellers you may like!