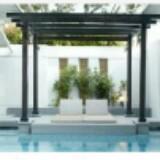 @wabisabii
4.4
(14)
Singapore   ∙   Joined 6y 6m
Verified
Reviews
4.43
(14 Reviews)
never provide tracking number after payment. item not received. unable to contact seller. *update* 19/12/17 online 2-3days ago but never reply message also.

lung2814

review from seller

∙

6 years ago

This wan is aeroplane people....meet up after that no cam....call also no answer....I don't how to say already....hai....never mind lah....

Tks for your negative feedback, as i was in the hospital most of the time couldn't use the phone. This is the first negative feedback i got so far i don't aeroplane people sorry. People aeroplane you maybe is your problem.

Great buyer to deal with. Punctual and friendly. Thank you!

Reasonable price thank you for prompt delivery now i have a new kitchen cabinet.

Thank you ! Nice chatting with you Uncle Clement, hope you and your wife like the new cabinet

akeagle

review from buyer

∙

6 years ago

Reliable contractor & good service

Great seller to deal with! Thank you for the wonderful transformation of my in law kitchen. Although there's some delayed due to unforeseen circumstances reason the men never give up to give a good service. The Manager) will always find a way to solve our problem and she constantly served us despite our many requests. As you can see the transformation is awesome and we're very happy with the service and the workmanship. Highly recommend and will definitely engage them again for my own house.

thank you for the feedback , we will improve on it

hongzhui

review from buyer

∙

6 years ago

i engage him to help me fix my mother house kitchen cabinet door as it turn rusty without much asking he then ask me take a photo of my cabinet door and ask my address & within an hour he came up with a uncle and help me change my door hinges. i really appreciate his service i will be getting my new house key soon & definitely will engage him to do my house. thanks bro

Seller was quick to reply and even offer to come down to a place and time of my convenience.Thanks and nice dealing with you:)

miikun

review from buyer

∙

6 years ago

Great seller to deal with! thanks Jaryl for your advice and professionalism work, will recommend people to you if they need renovation👍

Great buyer to deal with! Pleasant transaction! Speedy replies Thank you, hope you like both the books!

Seller friendly and easy to deal with , highly recommended 👍

karthii

review from buyer

∙

7 years ago

Great seller to deal with! Prompt delivery! Item delivered as described. Punctual! Pleasant transaction! Speedy replies. Thank you!